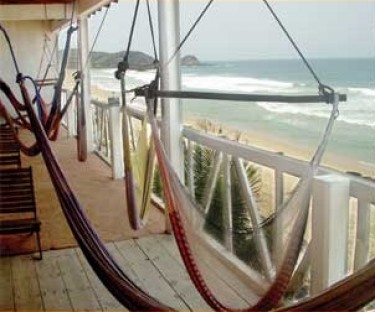 All of our rooms come standard with one or two double beds,  fans, screens, security safes, and good WiFi access.
Oceanfront rooms all have a private bathroom and shower with luke warm water, a hammock and hammock chair, and of course a great sunrise and sunset view.
Standard rooms on the side have all the same amenities, sans seaview and balcony and rent for lower prices.
Our cabana rooms are our most basic, with shared bath and views of the courtyard. The rustic wooden rooms also have fans screens, and WiFi access.
Our rates vary by the season, so contact us for current information.