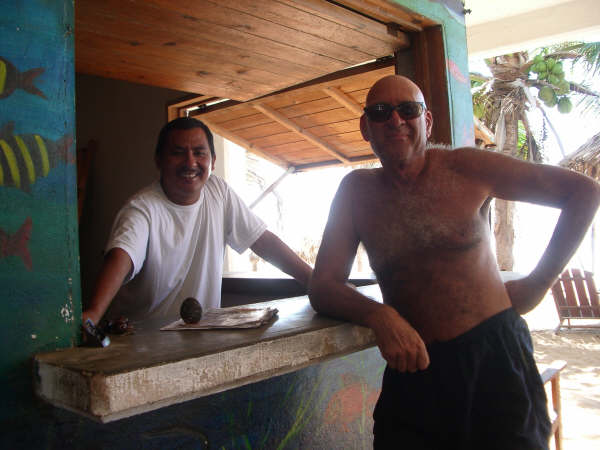 Brisa Marina
Posada Brisa Marina is located directly on the beach in Zipolite's "Colonia Roca Blanca" neighborhood. We have a large ramada on the beach with plenty of space to hang your hammock, or use one of ours.
Our central courtyard has plenty of space to relax in the evenings. For guests with computers, we provide WiFi access with three routers to ensure a good signal from the beach to the courtyard.
We're fluent in both English and Spanish, and can communicate in other languages as well. Guests who forget or run out of books can use our on-site international library, and we also have a trading library.
Staff are available onsite 24 hours a day for security, late check-ins and emergency maintenance. The street and beach entrances are both well lit at night for safety.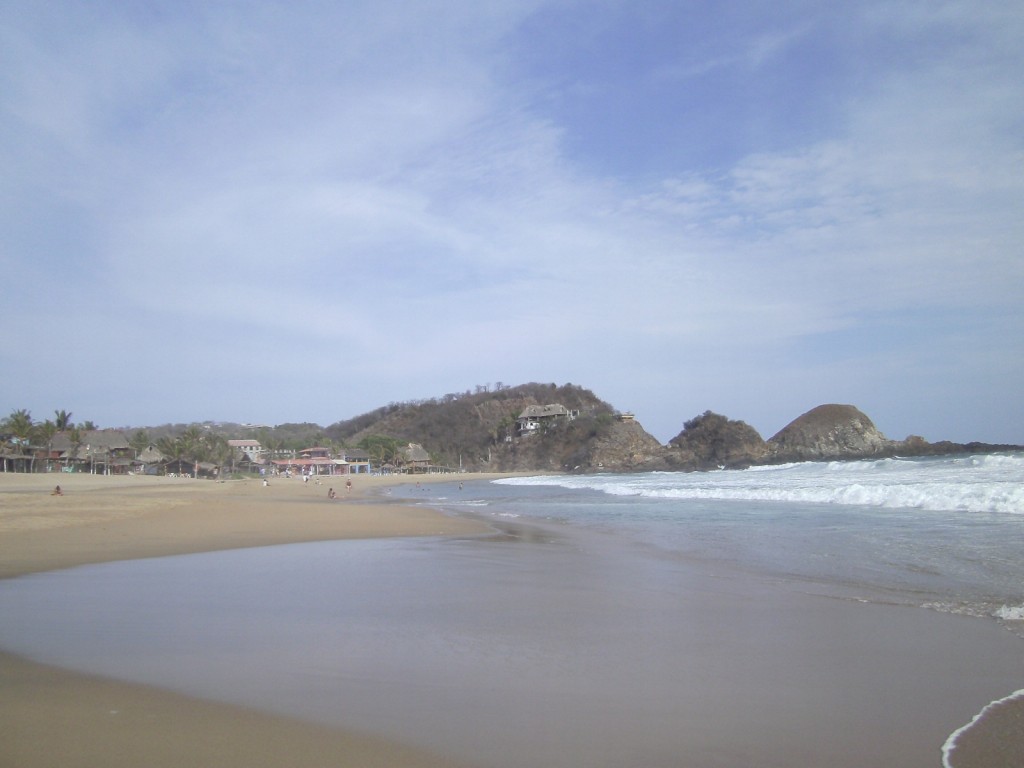 Zipolite And The Surrounding Area
Just outside Brisa Marina is Colonia Roca Blanca's main street, where you'll find grocery stores, pharmacies, shops, and many excellent restaurants. Just here in Roca Blanca we have a gourmet vegetarian restaurant, an Argentine barbaque, real Italian Pizza, incredible pesacado, great "comida corrida", all at affordable prices. Guests who need internet access will easily find it in one of five nearby internet cafe's.
Playa Zipolite is a 2km stretch of sand between high cliffs. Historically the west end of the beach has been nude, though both families and clothing-optional sunbathers can be found along the entire stretch. Alternative life styles have always been accepted here in this very liberal community.  The currents here are strong, and caution is advised.
Just up the road by taxi or shared ride is Mazunte which has a turtle museum, natural cosmetics factory, and the laguna Ventanilla which offers boat tours where you can see  birds, iguanas, crocodiles and several other species they will point out.
Snorkling, fishing and surfing tours are also available here.
We recently came across an article in USA Today called "Mexico for Wimps" which points out that many parts of the country are relatively free of the hype about the risk of traveling in Mexico. You may want to click in. (PDF or JPEG)