en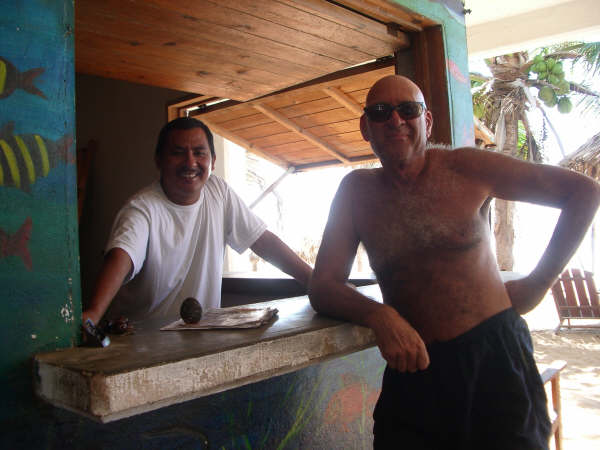 Brisa Marina
Posada Brisa Marina is located directly on the beach in Zipolite's "Colonia Roca Blanca" neighborhood. We have a large ramada on the beach with plenty of space to hang your hammock, or use one of ours.
Our central courtyard has plenty of space to relax in the evenings. For guests with computers, we provide WiFi access with three routers to ensure a good signal from the beach to the courtyard.
We're fluent in both English and Spanish, and can communicate in other languages as well. Guests who forget or run out of books can use our on-site international library, and we also have a trading library.
Staff are available onsite 24 hours a day for security, late check-ins and emergency maintenance. The street and beach entrances are both well lit at night for safety.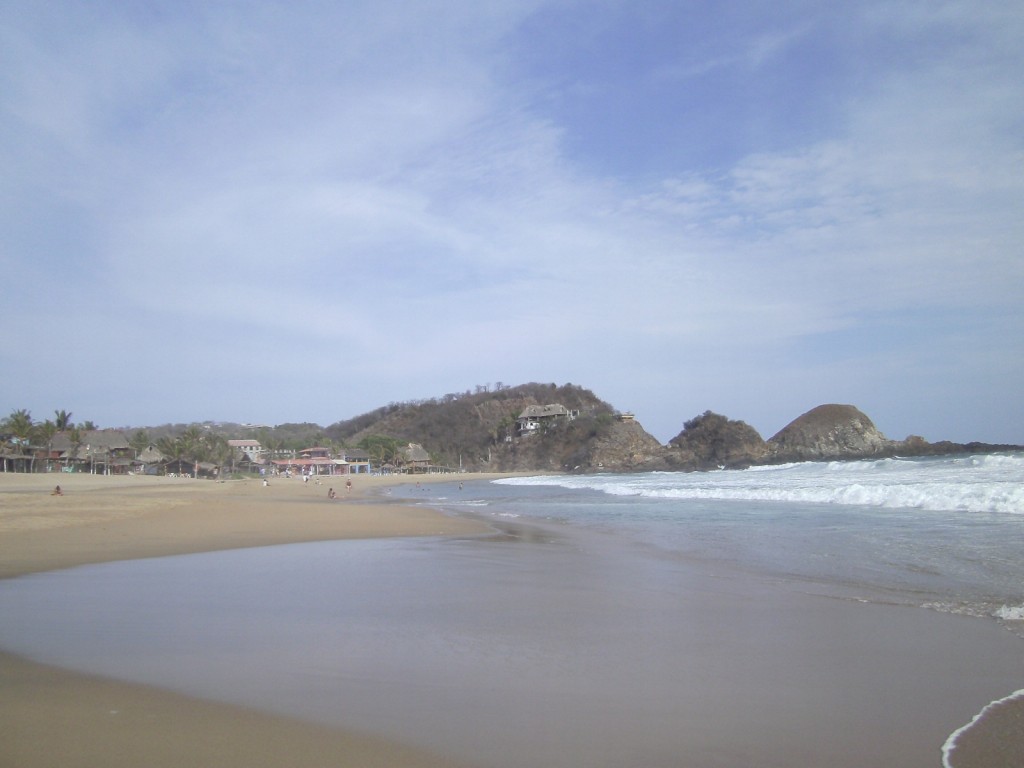 Zipolite And The Surrounding Area
Just outside Brisa Marina is Colonia Roca Blanca's main street, where you'll find grocery stores, pharmacies, shops, and many excellent restaurants. Just here in Roca Blanca we have a gourmet vegetarian restaurant, an Argentine barbaque, real Italian Pizza, incredible pesacado, great "comida corrida", all at affordable prices. Guests who need internet access will easily find it in one of five nearby internet cafe's.
Playa Zipolite is a 2km stretch of sand between high cliffs. Historically the west end of the beach has been nude, though both families and clothing-optional sunbathers can be found along the entire stretch. Alternative life styles have always been accepted here in this very liberal community.  The currents here are strong, and caution is advised.
Just up the road by taxi or shared ride is Mazunte which has a turtle museum, natural cosmetics factory, and the laguna Ventanilla which offers boat tours where you can see  birds, iguanas, crocodiles and several other species they will point out.
Snorkling, fishing and surfing tours are also available here.
We recently came across an article in USA Today called "Mexico for Wimps" which points out that many parts of the country are relatively free of the hype about the risk of traveling in Mexico. You may want to click in. (PDF or JPEG)
es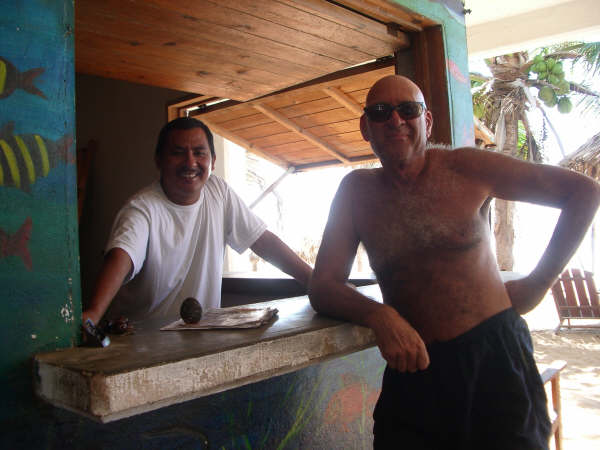 Brisa Marina
Posada Brisa Marina, esta situada sobre la playa en la colonia Roca Blanca de Zipolite. Al frentede la Posada tenemos una palapa bastante amplia con hamacas que pueden utilizar, o si traenustedes también la pueden colgar y a relajarse se ha dicho.
El patio de la Posada Brisa Marina es bastante amplio, donde puede disfrutar los atardeceres, sitrae su computadora contamos con señal inalámbrica de internet en la playa y en el patio conbuena velocidad.
En Brisa Marina nos podemos comunicar en español e ingles, además de otros idiomas, ya queaquí llegan gente de casi todo el mundo, y es muy fácil hacer amistades . Si deseas leer, tenemoslibros de varias partes del mundo que dejan nuestros huéspedes, y también contamos con unalibrería.
El personal esta disponible las 24 horas para cualquier emergencia ya sea de seguridad omantenimiento, las entradas y salidas del hotel se encuentran ampliamente iluminadas paraofrecerles mayor seguridad.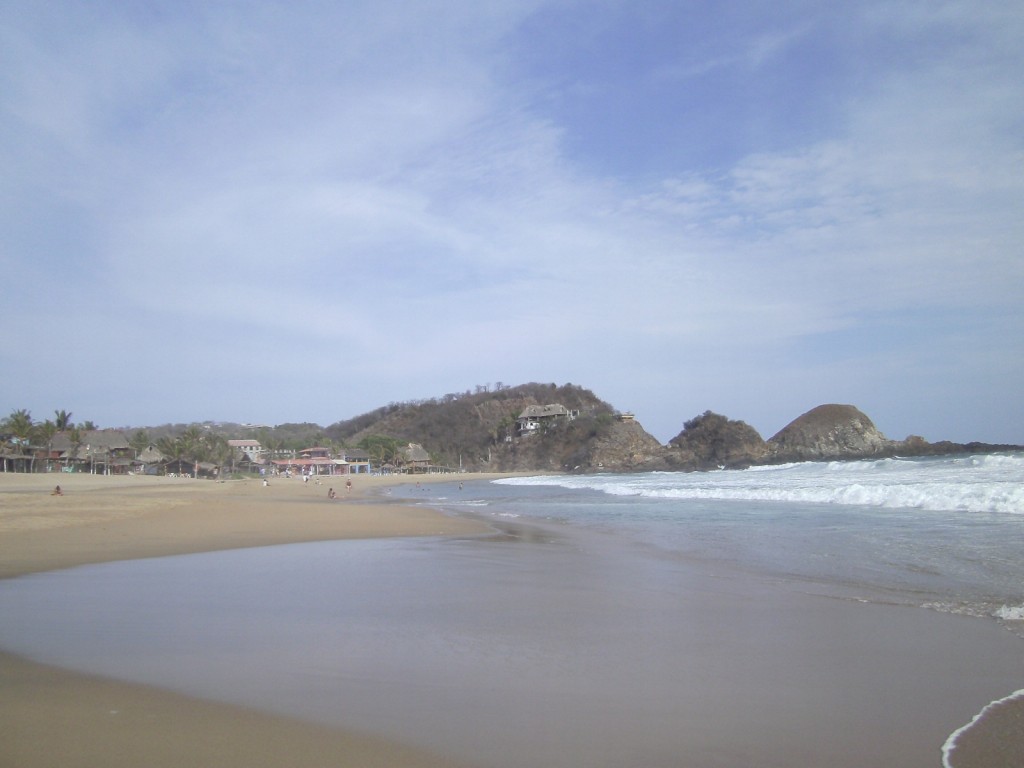 Zipolite y sus alrededores
Posada Brisa Marina, esta sobre la Avenida Principal (Adoquinado) de la colonia Roca Blanca, ahí puedes encontrar tiendas de abarrotes, farmacia, tiendas de ropa, café internet, lavandería, tatoo, y diferentes restaurantes y bares, desde tacos, tlayudas hasta comida tipo francesa italiana, pescados, mariscos, pizza autentica, en fin, una variedad increíble, a precios económicos y buen servicio.
Playa Zipolite, tiene dos kilómetros de playa entre acantilados. El lado occidental de la playa a sido siempre el lugar preferido para los que gustan practicar el nudismo, aunque puedes practicarlo en toda la playa, los estilos de vida alternativos son bien aceptados ya que formamos una comunidad muy cosmopolita y liberal. Las corrientes marinas son fuertes y hay que tener precaucion, aunque en toda la playa hay vigilancia de salvavidas todo el año.
Al norte de Zipolite a unos 4 kilometros se encuentra la comunidad El Mazunte, donde puedes visitar el Museo de la Tortuga Viva, en casi todas las especias que hay en el mundo, también es recomendable entrar a la fabrica de cosméticos naturales, y mas adelante la Playa Ventanilla, ahí puedes hacer un paseo en lancha en la laguna para apreciar la flora y fauna de la región (iguanas, pajaros. Lagartos, etc.)
El surf, snorkling, y pesca deportiva, siempre están disponibles para los visitantes.

fr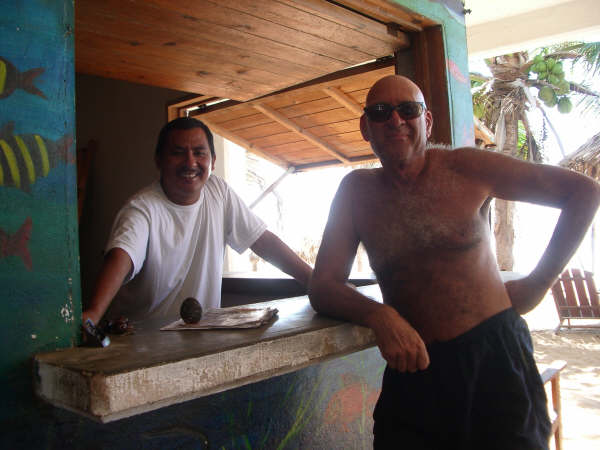 Brisa Marina
La posada Brisa Marina donne directement sur la plage de Zipolite « Colonia Roca Blanca » . Nous avons un grand espace disponible et une petite terrasse sur la plage pour pendre votre hamac, ou utiliser un des nôtres.
Notre cour centrale permet aussi de s'installer et de se relaxer au cour des soiree. Pour les invités qui ont un ordinateur, nous fournissons l'accès WiFi avec trois réseaux différents au sein de l établissement pour garantir un bon signal de la plage jusqu'à la cour.
Ici on parle anglais et espagnol couramment, mais on peut communiquer dans les autres langues aussi! Des livres peuvent etre prêtés, nous disposons d'une bibliothèque avec des ouvrages dans plsieurs langues sur le site, et nous avons aussi une bibliothèque de commerce.
Le personnel est disponible, 24h sur 24 sur place pour la sécurité mais aussi pour les derniers enregistrements et l'entretien d'urgence. Les entrées donnant sur la rue et la plage restent allumées la nuit.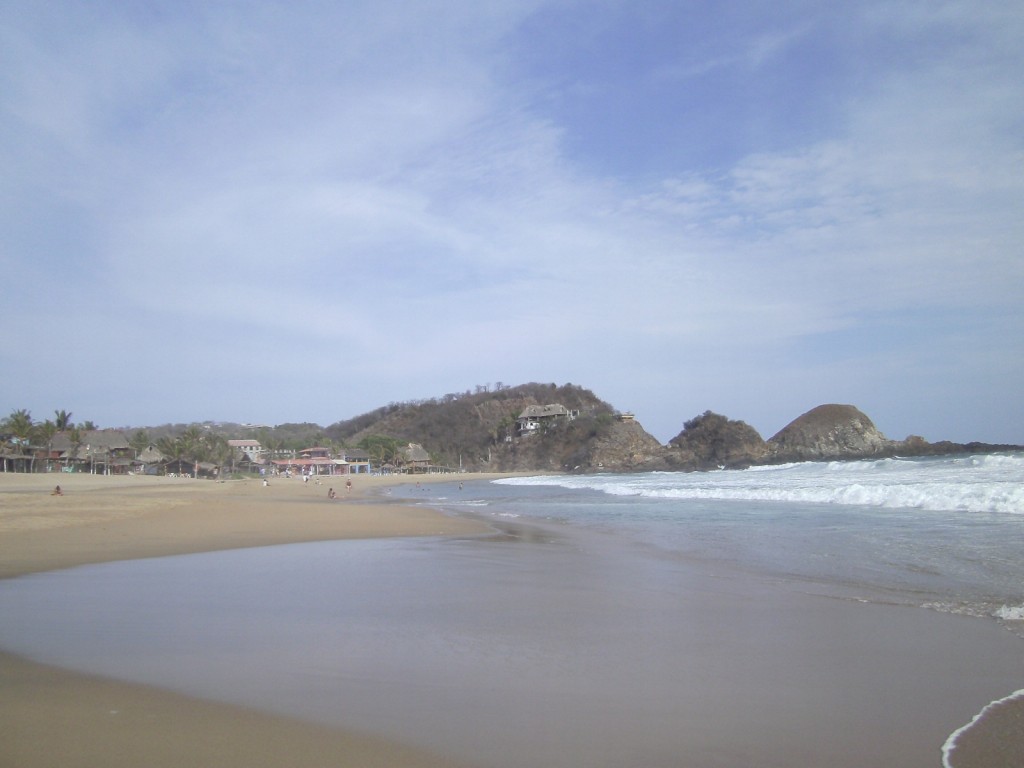 Zipolite et le secteur environnant
La rue ou se situe la posada Brisa Marina est "Colonia Roca Blanca", la rue principale, où vous trouverez des magasins d'alimentation, des pharmacies, des boutiques, et beaucoup de restaurants excellents! Juste ici à Roca Blanca nous avons un restaurant vegatarien de gourmet, un Argentin "barbaque",une vraie Pizzeria italienne, et des restaurants et leurs" peches du jour incroyables", enfin« la corrida de comida », tous aux prix abordables. Les invités qui ont besoin de l'accès à Internet le trouveront aussi facilement dans un des cinq café Internet tout proche.
La plage de Zipolite s'etend sur 2km de sable entre les hautes falaises. Historiquement l'ouest de la plage est nudiste, bien que les familles et les personnes prenant des bains de soleil" vêtements facultatis" sont tout le long de l plage!. Les styles alternatifs de vie ont toujours été acceptés ici..cette petite communauté est très libérale! Les courants ici sont tres forts, la prudence est conseillée en ce qui concerne la baignade.
Par la route direction POCHTLA en taxi ou sur le tour partagé par les "collectivos" qui deservent trés bien la côte,vous trouverez le musée de la tortue à Mazunte,son usine de cosmétique naturels, et la lagune "Ventanilla" qui propose des visites en bateau où vous pourrez voir des oiseaux, des iguanes, des crocodiles et plusieurs autres espèces.
Des balade organisees "Peche", "plongee masque tuba" sont aussi disponible dans le coin. location de planches de surf !