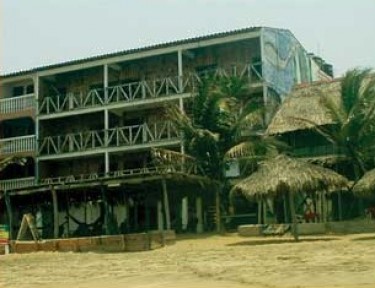 Welcome to Posada Brisa Marina. We are right on the beach, and we offer good, clean rooms at affordable prices.
Great for a quiet get-away, a sunbathing adventure, or just a change from the super resorts like Acapulco. We're easy to get to by bus, car, and there are several flights daily from Mexico City. Contact us for the best routes.
Relaxation is what we're all about–rest in a hammock, read a book, tan on the beach, or splash in the warm ocean water. No schedule here, just sit back and enjoy your stay. For those who want night life,  there are two discos and several bars.
Sometimes people come here at the end of their trip, but wish they had come sooner. No one likes to leave Zipolite, and many, many return regularly.
Zipolite In The News
One of our guests, Jody Kurash, enjoyed her stay so much, she had to share it with Yahoo! and the world. We think her article does a great job of describing Zipolite . You can read it over on Yahoo! News.
We recently came across an article in USA Today called "Mexico for Wimps" which points out that many parts of the country are relatively free of the hype about the risk of traveling in Mexico. You may want to click in. (PDF or JPEG)