en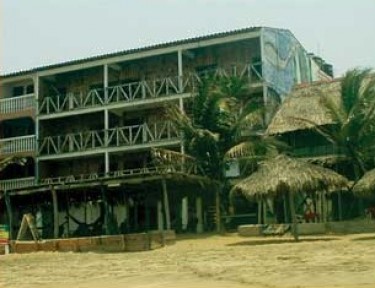 Welcome to Posada Brisa Marina. We are right on the beach, and we offer good, clean rooms at affordable prices.
Great for a quiet get-away, a sunbathing adventure, or just a change from the super resorts like Acapulco. We're easy to get to by bus, car, and there are several flights daily from Mexico City. Contact us for the best routes.
Relaxation is what we're all about–rest in a hammock, read a book, tan on the beach, or splash in the warm ocean water. No schedule here, just sit back and enjoy your stay. For those who want night life,  there are two discos and several bars.
Sometimes people come here at the end of their trip, but wish they had come sooner. No one likes to leave Zipolite, and many, many return regularly.
Zipolite In The News
One of our guests, Jody Kurash, enjoyed her stay so much, she had to share it with Yahoo! and the world. We think her article does a great job of describing Zipolite . You can read it over on Yahoo! News.
We recently came across an article in USA Today called "Mexico for Wimps" which points out that many parts of the country are relatively free of the hype about the risk of traveling in Mexico. You may want to click in. (PDF or JPEG)
es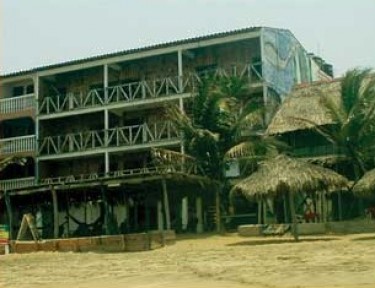 Bienvenido a Posada Brisa Marina. Estamos sobre la playa, y ofrecemos cuartos limpios,confortables y a precio económico.
Perfecto para escaparse a una aventura de baños de sol o, para cambiar de los super resorts deAcapulco. Es muy fácil de llegar en autobús, carro o avión hay varios vuelos diarios de Mexico, D.F. Contactenos le decimos las mejores rutas.
Descansar en una hamaca, leer , broncearse en la playa o la brisa tibia de las olas es lo mejor pararelajarse. Aquí no hay horarios ni reglas, solamente se acomoda y a disfrutar de su estancia en elmejor hotel en la Playa de Zipolite. Para los que les gusta la vida nocturna , hay dos discotecas ydiferentes bares sobre la playa.
Cuando las personas llegan aquí de paso, normalmente se quedan mas tiempo de lo programado ysiempre regresan con nosotros.
fr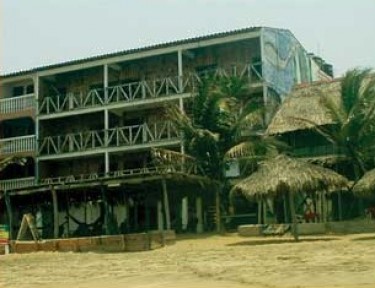 Bienvenue à la Posada Brisa marina !! Nous sommes situé face à la mer et nous offrons des chambres propres à des prix très abordables!
On y vient se ressourcer, se baigner en toute tranquilite, voir de magniques couches de soleil mais aussi pour s'éloigner un peu des grandes stations balnéaire comme Acapulco. Nous sommes facilement accessible en autobus (collectivos depuis pochutla), en voiture, et il y a plusieurs vols quotidiens depuis Mexico. Nous contacter pour les meilleures itinéraires.
La détente est le mot d ordre ici! Se coucher dans un hamac, lire un livre, bronzer sur la plage, et faire plouf dans l'eau chaude de l océan Pacifique…… Aucune obligation, juste s'asseoir et apprécier son séjour. Pour ceux qui aime faire la fête, il y a deux discothèques et plusieurs bars à proximité!
Quelquefois les gens viennent ici à la fin de leur voyage et regrettent de ne pas être venu plus tôt!! Dans tous les cas personne n'aime partir de Zipolite, et beaucoup reviennent régulièrement.